Stampings
Amanda Manufacturing stampings are high-strength support parts produced via progressive and line die stamping processes.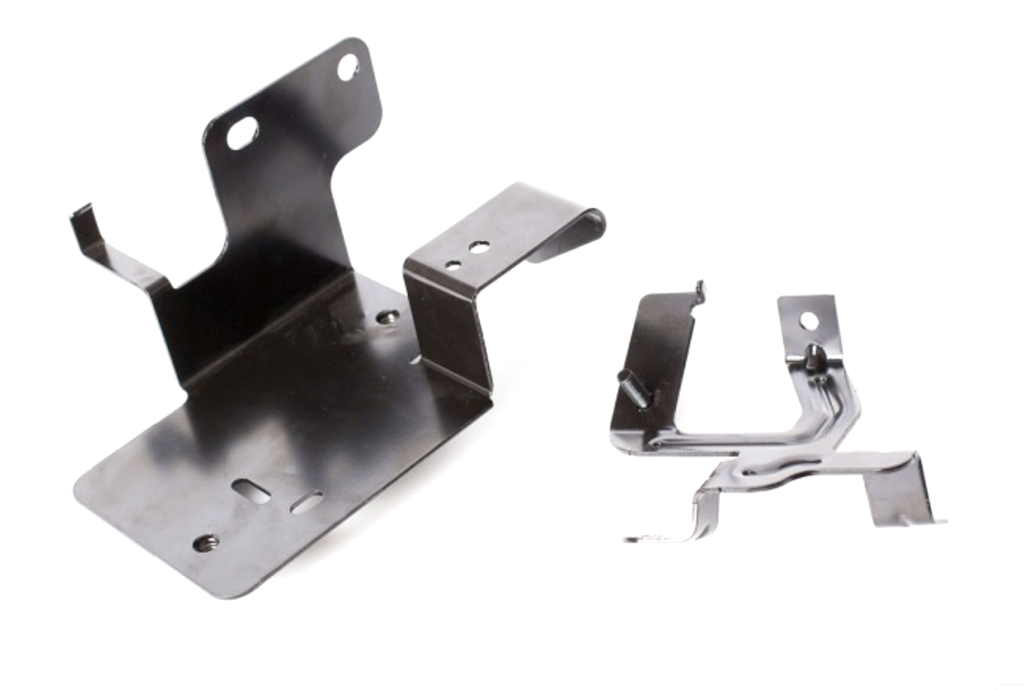 Process Highlight: STAMPING
Line die stamping allows us to make low-volume parts without using automated tools or dies. We also use this method to produce larger parts, running them in tandem line presses, using automation to move the parts from press to press.
Progressive stamping begins with a strip or coil of steel which we feed into a press, using an automated feeding system. We then employ several processes, including punching, coining and bending, to produce precisely formed metal parts.