Amanda Manufacturing is known for superior quality products designed and manufactured to exact customer specifications. Our highly-skilled, detail-oriented team engineers and manufactures hundreds of custom parts for customers of various sizes and industries in our plants in Logan, Ohio and Livonia, Michigan.
As an original equipment supplier, we believe in adding substantial value to the global supply chain through our quality products and customer service. We believe in supporting our team members and to continuous improvement at every level. We are also committed to providing a safe and growth-oriented environment for every employee. 
What's day-to-day life at Amanda Manufacturing like? Listen to our team members:
VETERANS HIRING
Amanda Manufacturing proudly welcomes veterans and veteran spouses to join our workforce.   We're a veteran-friendly company because we appreciate your service and we also value the unique skills and experiences you bring to the workplace. We invite former and current members of the armed forces and reserves to apply for open positions at all of our locations.
ETHICS
We believe that each employee contributes directly to our growth and success, and we hope you will take pride in being a member of our team. At every level of our company, we prioritize integrity, dedication, employee empowerment and customer service. In fact, our first focus should always be on promptly assisting our customers with courtesy, professionalism and respect. 
Amanda Manufacturing's successful business operations and excellent reputation are built upon our firmly held principles of fair dealings and ethical conduct. We take our company's integrity seriously, carefully observing applicable laws and regulations and maintaining the highest standards of conduct at all times. Every team member, from plant manager to machine operator, shares in this commitment.
JOIN OUR TEAM
Thinking about a career at Amanda Manufacturing? We offer extensive opportunities for you to work on multidisciplinary teams, along with a competitive salary and benefits package.
We encourage you to follow us on Facebook, Twitter and LinkedIn to keep up with news about us as well as announcements of local recruiting events at your local community center, high school or college.
If you're interested in joining the Amanda Manufacturing team, we invite you to learn more about our currently open positions and apply online.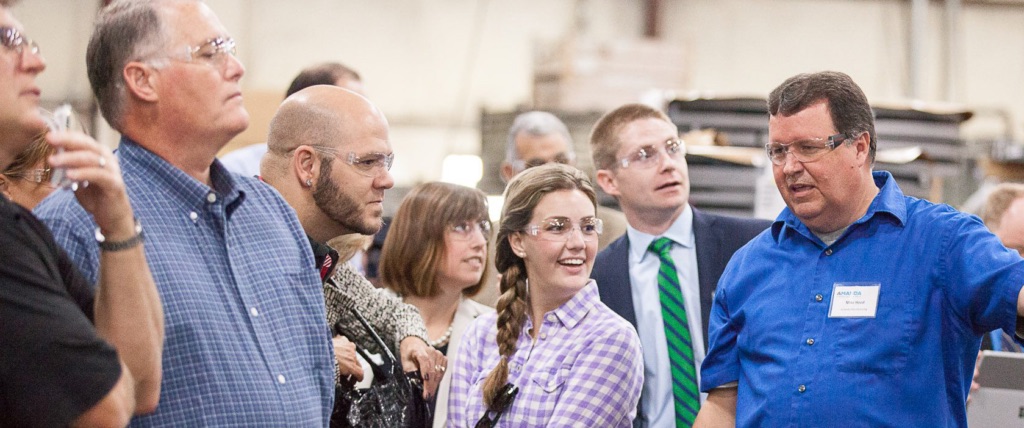 AM in the Community

Robotics Team Sponsorship
As part of our community outreach, we sponsor a local FIRST Robotics competition team at a middle school in Livonia, Michigan, not far from our Michigan plant. Take a look at what these students are up to: